Trend Risk trend indicator for MT5
Trend Risk trend indicator for the MetaTrader 5 terminal identifies trend areas from the price movement and signals the presence of trend.
The Trend Risk indicator displays colored Japanese candles in the basement window of the chart:
bullish candles - in green;
bearish candles - in red.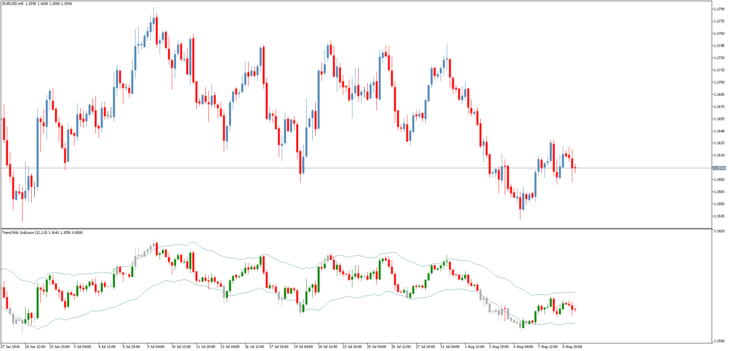 When a candle closes outside the channel formed by the ribbons, the candles are colored gray, which can be used in two cases:
when trading in flute - The gray areas indicate the danger of the price leaving the channel in which the trader trades;
When trading on the trend - the gray areas indicate places where the end or deceleration of the trend is possible.
Trend Risk trend indicator has only two parameters with which you can configure the indicator to trade in a trend or in a flat.
Download Trend Risk trend indicator
Other trading indicators for MetaTrader 5